Me as the baby and then me as the mommy.
Any resemblances?

If you like my blog, take a second and please vote for me just by clicking this link, and Top Mommy Blogs will know you were directed from my site. Thanks!
Linking up today to: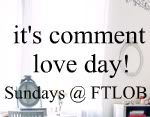 Thanks for installing the Bottom of every post plugin by Corey Salzano. Contact me if you need custom WordPress plugins or website design.