I love holiday bokeh! I've seen lots of other people do it, but I first discovered it for myself by accident when taking pictures of Quinn in front of the Christmas tree.
A Meetup group in town was going to do a DIY workshop to learn how to do custom bokeh, but I wasn't able to attend because the RSVP list was full (then I found out later that they had a bunch of no-shows). Just my luck, My3BoyBarbarians posted a link to a tutorial on how to make them just a couple of days later.
The supplies (besides my camera and lens) for the project cost a little more than $3 at Hobby Lobby. I was tempted to buy a whole set of Christmas punches, but I decided to go with just a heart for now.
Doesn't Quinnie look super excited about her outfit?
What about after hearing the word, "treat?"
"Christmas waves a magic wand over this world, and behold, everything is softer and more beautiful." Norman Vincent Peale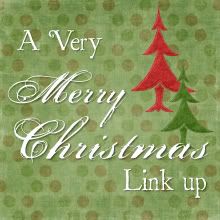 Thanks for installing the Bottom of every post plugin by Corey Salzano. Contact me if you need custom WordPress plugins or website design.