It was humid and 80 degrees yesterday (with the heat index at 83), so we walked around the mall and stayed mostly inside. After the weather teasing us back and worth with the climate, we weren't in the mood for the new batch of mosquitos that came out on Thanksgiving to feast on my baby.
It gave us a chance to finally return the boots Cady doesn't want to wear. She loves books and hanging out at the bookstore, so we let her pick out a couple of new board books and play. Needless to say (but I'll say it anyway), she had a great time and immediately fell asleep in the car afterwards.
I am thankful for all the time we spend together as a family.
Every day with Cady is a blessing.
She alway enjoys the train table.
She wants to give everything to Mommy.
Books with Daddy.
"I think togetherness is a very important ingredient to family life."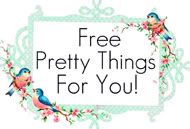 P.S. The high dropped 20 degrees today. The temperature here is a little mercurial to say the least.

Thanks for installing the Bottom of every post plugin by Corey Salzano. Contact me if you need custom WordPress plugins or website design.