You know it's Thanksgiving in Texas when it's 80 degrees out.
You also know you're at a Filipino Thanksgiving when the feast includes the traditional dishes as well as rice, pancit (noodles), and kalamansi (Filipino limes).
Of course, Thanksgiving isn't just about the food. It's about family.
It's also about family eating food.
After we got our grub and shared lots of laughs, we watched Beauty in the Beast, which we haven't seen in years. It was awesome. I remembered the story, but I forgot how much I liked the characters. I was tired after that but hung around since I don't get to see my cousins very often. Sometime after they left, I saw Tim really getting tired while my sister and her boyfriend were about to leave to see his family, so we decided to go home, rest, and watch the UT v A&M game. Despite Cady being in an off mood from being sick, she still ate a lot of food. We also have a lot of leftovers that I'm looking forward to eating. All in all, it was a great day to add to the many things we have to be thankful for.
So once in every year we throng
Upon a day apart,
To praise the Lord with feast and song
In thankfulness of heart.
~Arthur Guiterman, The First Thanksgiving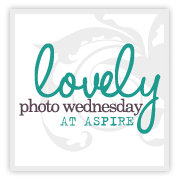 Thanks for installing the Bottom of every post plugin by Corey Salzano. Contact me if you need custom WordPress plugins or website design.